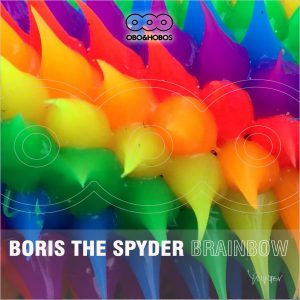 [OBO03] Boris The Spyder — Brainbow 
Proudly presents the finest release OBO03  Boris The Spyder  Brainbow
Follow this on a long journey through organic, ever-evolving driving grooves and magic arrangement.
Boris describes this masterpiece as spot on. May it still be freezing cold outside and snowflakes stubbornly swirl around, the cold is gone when you listen to «BRAINBOW». Percussion that get heavier and heavier and a steady comforting bass line decorated with melodic tune make this work so extraordinary.
Let yourself go and your senses are sure to enjoy.
Brainbow (Original Mix)

Stand Up

(Original Mix)
V Uskoritele (Original Mix)